Virtual Events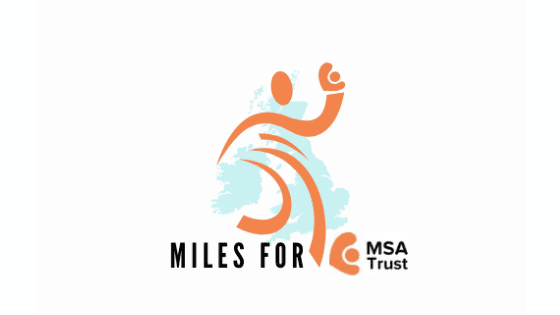 Miles for MSAT – Your virtual fundraiser for MSA Trust.
Challenge yourself to cover a certain distance within a certain time while walking, running, or cycling. You can even connect your fitness tracker to a fundraising page so that others can 'see' your effort and sponsor it.
In 3 easy steps you can use your outdoor time for a bigger goal during lockdown – ensure the Trust remains a beacon of support for the MSA community.
Fill out the details of your event and let us know what you are doing – Miles for MSAT registration. Then
We have made a  step-by-step guide (below) that shows you how to make your Miles for MSAT an absolute success!
Please ensure you are following the UK Government's guidance on safely exercising during the COVID – 19 pandemic, keeping 2m away from others at all times.