What is MSA?
Multiple system atrophy (MSA) is a progressive neurological disorder that affects adult men and woman. It is caused by degeneration or atrophy of nerve cells in several (or multiple) areas of the brain which can result in problems with movement, balance and autonomic functions of the body such as bladder and blood pressure control.
Why has no-one heard of MSA?
MSA is a rare disease with almost 3,300 people in the UK currently living with it. This means that most people will never have heard of the condition, unless they themselves have already met someone with MSA. Sadly, this is also true for a lot of health professionals which is why the MSA Trust works to raise awareness and increase understanding of MSA throughout the UK and Ireland.
People involved with supporting you may have questions about MSA, as you yourself will. Answering these may be easier by:
Having standard answers ready in case people ask about it. For example: "I have a movement disorder that affects my walking, balance, speech and co-ordination"
Having the Trust's information leaflets ready to hand to anyone who asks about it (available by contacting the office)
Giving your GP and therapists the Trust's contact details and asking them to contact us so they can get further information themselves.
Try not to be worried if professionals that you meet have not heard of MSA. They can become experts by caring for you over time.
Why was I initially diagnosed with something else or why did my diagnosis take so long?
It is common for people with MSA to be first diagnosed with another condition because there are often similarities between neurological conditions in their early stages. About two thirds of people with MSA receive an initial diagnosis of Parkinson's disease but others may receive a diagnosis of Ataxia or Pure Autonomic Failure. The way MSA progresses over time will distinguish it from other diseases so a diagnosis can often take a couple of years.
Will my children get MSA
There is no evidence that MSA is a hereditary condition.
What about dementia? Is this part of MSA?
No, dementia is not a symptom of MSA. However, some people may find that their thinking, memory and ability to respond may become slower.
Can I travel abroad on holidays?
Yes. Holidays are important and there is no reason for you not to take a holiday with some extra planning.
Take care in the sun, especially if you have been told you have low blood pressure (postural hypotension). You can also become dehydrated more quickly and need to drink extra fluids in hot weather.
Travel companies will need to be made aware of your special requirements and you will need to ensure the accommodation is suitable. There is information available from Disability Rights UK (http://www.disabilityrightsuk.org/holidays-and-leisure-links) on holidays with special facilities in the UK and abroad. The Trust has a factsheet with information and advice about travelling and it includes details of travel insurance companies and holiday providers. This can be downloaded from our factsheet section click here.
What sort of diet should I be on?
There is no special diet recommended for MSA, although eating a balanced diet with fibre, protein, fresh fruit and vegetables is important. If you have postural hypotension, there is some dietary advice to help prevent a drop in blood pressure in the factsheet available in the download section – click here. If you have swallowing difficulties it is important to see your local speech and language therapist who will advise on the best type of food and drinks for you.
I am worried about my partner having to look after me
At some point you may need someone to help look after your everyday needs. Professionals within the health and social care systems can provide advice and practical help for you, and can also support your partner, if you have one, in looking after you. Assessments for both of you are an entitlement and are available through your local Council's Adult Social Care team.
Who can give me help in getting things sorted out at home?
There are many people who can support you and will be involved in your care; you can contact them either via your GP and hospital, or through Social Services and other voluntary organisations. Contact us at the Trust for further information about this.
I'm worried about the financial implications of having MSA
Having MSA may mean that you have to stop working sooner than you anticipated – maybe before you can claim your pension which can be worrying. There are a range of benefits and tax allowances available whether you are still working or are unable to work, are of working age or over pension age. The amount of benefit available to you will be assessed on your individual circumstances and the level of your disability. Carers may also be entitled to benefits to support their role in caring for you. For a comprehensive assessment of entitlements, contact your local Social Services department or the Citizens Advice Bureau. The website www.turn2us.org.uk may also be able to help with your query.
What about the future?
Ideas and plans you had for your future may need to change following a diagnosis of MSA. People adjust to this change in different ways. There is no one plan to help you cope, but there are many people out there who can offer help and support, not least of these is the MSA Trust and specifically our MSA Nurse Specialists. Thinking ahead and talking things through with your family can help you to make choices and future plans.
Why has palliative care been mentioned to me?
The goal of palliative care is to achieve the best quality of life possible for a person and their family.  This goal applies right from diagnosis of conditions such as MSA, and throughout the course of the condition. Specialist palliative care doctors, nurses, other healthcare professionals and hospices may advise, support and work alongside your GP and local community teams to provide the best palliative care for each person. More about palliative care can be found in our factsheet available to download from the factsheet section of our website.
REVISION DATE: 11/15 | REVIEW DATE: 11/17 | VERSION: 1.2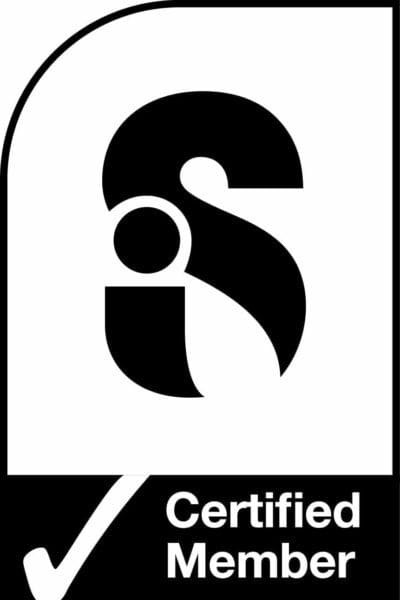 Disclaimer
We have taken every care to ensure the accuracy of the information contained in this publication. It is produced independently, is not influenced by sponsors and is free from endorsement. The information should not be used as a substitute for the advice of appropriately qualified professionals, if in any doubt please seek advice from your doctor or legal professional.
References for this information sheet are available by contacting support@msatrust.org.uk.
Feedback
Your feedback helps us ensure we are delivering information to the highest standard. If you have any comments or suggestions please complete a short survey by following the links from our website: www.msatrust.org.uk or by contacting us at support@msatrust.org.uk.