Online Events
Welcome to a new world of fundraising!
Online fundraising is the latest way in which you can raise funds for your favourite charity. Online fundraising can include virtual sporting events, hosting an online event such as a quiz or coffee morning or setting up a social media fundraising page to celebrate a birthday.
Doing digital fundraising means there is no need for a specific location but can be completed and shared online- making it an inclusive and accessible way of fundraising. It also gives you the freedom to fundraise wherever and whenever, you can, as you raise funds for our MSA community.
Do a virtual active challenge

You can take part in any activity and set yourself any distance goal whilst updating your progress to your sponsors. Our 'Miles for MSAT' challenge is a great interactive way to take on a challenge, click here or the tab for more information and get started.
OR
Host an online event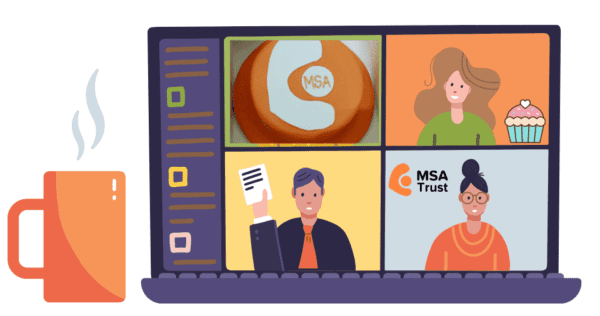 You can set up an fundraising event from the comfort of your own home. Using group interaction platforms like Zoom or House Party app can allow you to organise any community affair. Have a look at our 'virtual quizzes & Competitions' tab for some exciting ideas or 'Milk Sugar And Tea Party' to host your online event.
Register Here