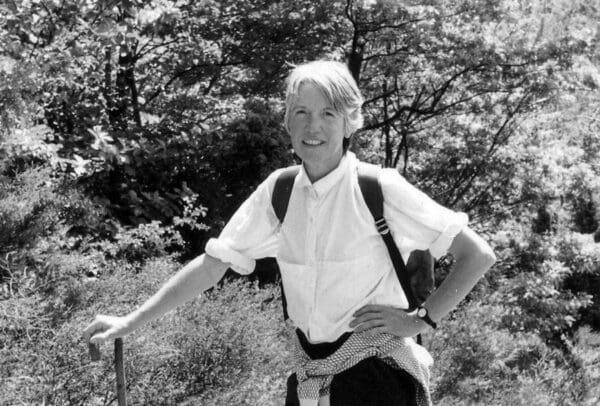 In 2017 the MSA Trust reached 20 years of supporting people with MSA. 
In May 1997 Sarah Matheson and a group of close friends met to discuss the possibility of setting up a support group for people who had  been diagnosed with MSA, Sarah had received her diagnosis in 1993. The rest, as they say is history and last year the Trust marked their 20th Anniversary.
The history of Sarah's Wood… 
On 13th

 
June 2017 we opened Sarah's Wood, one of our activities to mark 20 years of support and research by the Trust.
Hugh Matheson, our founder Sarah Matheson's brother, wanted a way to symbolise the hope and support the MSA community can create for each other. To do this he has helped us create Sarah's Wood. The Wood is located in Thoresby Estate, Nottinghamshire, in the heart of Sherwood Forest and will become a lasting symbol of hope for all people affected by MSA. The opening of the wood reflected this hope.
Our summer event at the wood…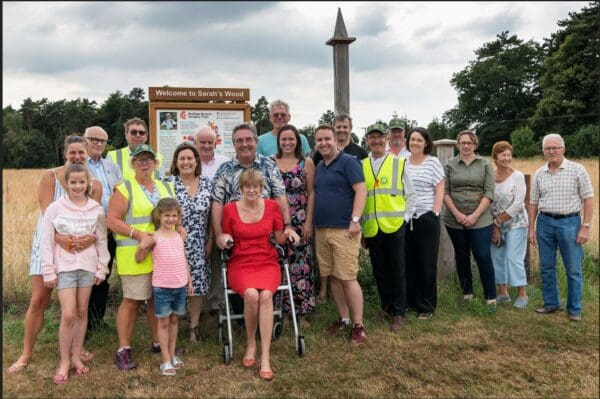 On 21st July 2018, we held a summer event at the invitation of our Trustee, Hugh Matheson, at Sarah's Wood. At this event we unveiled our  brand new sign, which would hopefully help people find Sarah's Wood and learn more about MSA. It was an afternoon of Tea and cake at Hugh Matheson's residence and the future of the Wood was also discussed. Please watch this space to find out what these plans are.
We will very shortly be announcing the Winter tree planting dates. You can attend the planting session on the day or have a tree planted on your behalf. Forms for attending or to request to have a tree planted on your behalf, will be available shortly.
If you need more information about Sarah's Wood, please contact the office on 0333 323 4591or email fundraising@msatrust.org.uk