20th May – International Clinical Trials Day
The MSA Trust is now a non-commercial partner of the National Institute for Clinical Research (NIHR), known as the 'research arm' of the NHS. The aim of the partnership is to improve the link between research funding and research delivery, to improve the process of and access to research in the NHS, which in turns provides evidence for better services, treatments and outcomes.
The NIHR funds infrastructure in the NHS that makes the UK an attractive place for research to be undertaken. At the Multiple System Atrophy Trust, we also engage with clinical research companies that express an interest in undertaking clinical trials in MSA and we collaborate with MSA researchers all over the world to drive forward research interest in MSA. We continue to work closely with our clinical and research doctors to fund and support research into MSA, and we provide regular research updates via our social media, website and MSA News publication.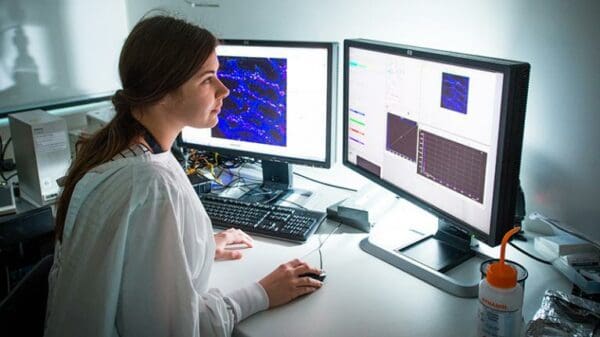 2019/20 will see the Trust fund even more research into MSA, and we will bring news of any new and relevant studies or trials to our members, as well as communicating research results as they become available. We are currently recruiting people for the PROSPECT-M Research Study, which tracks how MSA progresses. Find out more information here https://www.msatrust.org.uk/cause-and-cure/current-research-opportunities/ or please contact our nurse Emma Saunders on Emma.Saunders@msatrust.org.uk or telephone 0330 22101030 for more information.
People wanting to get involved in Clinical Research can search for relevant clinical trials and research studies via the NIHR website here: https://www.ukctg.nihr.ac.uk/, and talk to their health care team about research taking place in their area.
People are also able to pledge their support for health and care website using the tools on the NIHR 'Be Part of Research' website here https://www.nihr.ac.uk/news-and-events/support-our-campaigns/be-part-of-research-2019/be-part-of-research-pledge.htm
To find out more about the process of clinical research, look out for the upcoming issues of MSA NEWS.
---
Disclaimer: The views and opinions expressed in the blogs published on these pages are those of the authors and do not necessarily reflect the official policy or position of the MSA Trust.