20th Anniversary
Karen Walker, Our CEO writes about what the Trust has achieved in the past 20 years and our hopes for the future…
Well here we are in 2017, facing our 20th anniversary and sadly still no cure for MSA.  There have however been some notable positives over the past 20 years. So, I believe we are right to mark the occasion.  We want to use this memorable year to renew our commitment to the aims of the charity that our founder, Sarah Matheson, and her close friends and family, made.
We have come a long way since Sarah first expressed her concern at the lack of information or support for people trying to come to terms with this dreadful MSA diagnosis.  Boy, have we rung the changes on that one:
37 Support Groups around the country where people can meet with MSA Nurse Specialists and volunteers to talk about their concerns, seek symptom management advice and share experiences.
A Nurse Specialist Service visiting all parts of the UK and Ireland, offering information and training to healthcare professionals.
A website containing more than 25 fact sheets on all aspects of living with MSA; professional guides for Speech and Language Therapists, Occupational Therapists, Physiotherapists and A forum for people to talk to each other and share experiences.
A telephone and email support service that responds to around 10,000 emails and over 2200 calls per year.
Then there is the research programme that has worked to provide answers to the reasons why MSA happens, are there any triggers, is it genetic, is it environmental?  We are still trying to find the answers to these questions, but we are much further along than we were in 1997.  We have provided almost one million pounds towards excellent scientific research over the past 20 years and know a great deal more about MSA, although we still have a long way to go.  We always stay hopeful for a significant breakthrough sometime in the near future.
This year we will appoint our first dedicated MSA Research Fellow, to promote greater clinical knowledge of MSA. We are also hopefully that in our 20th year we will be able to employ our fourth MSA Nurse Specialist to support people across the UK. We have so much to take pride in, and yet, so much further still to go.  All of it depends on the incredible support we get from our wonderful fundraisers.  Your energy and commitment, running marathons, competing in Tough mudders, abseiling down a tower, sky diving……  These amazing feats and funds raised enable us to continue our work! We are in awe of you as we say Happy 20th Anniversary to everyone involved in the MSA Trust.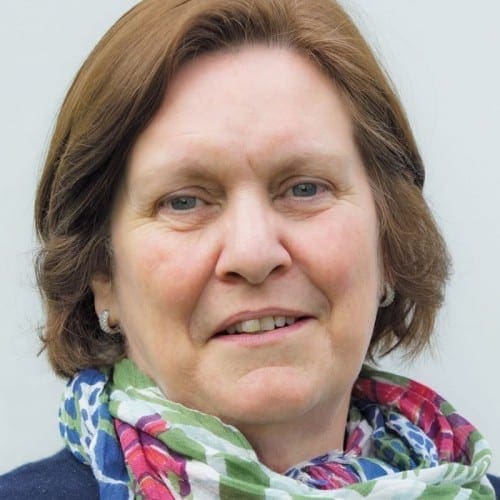 ---
Disclaimer: The views and opinions expressed in the blogs published on these pages are those of the authors and do not necessarily reflect the official policy or position of the MSA Trust.