The History of Sarah's Wood
The Beginning:
In May 1997 Sarah Matheson, our founder, and a group of close friends met to discuss the possibility of setting up a support group for people who had been diagnosed with MSA, Sarah had received her diagnosis in 1993. The rest, as they say is history and this year the Trust marked their 25th Anniversary.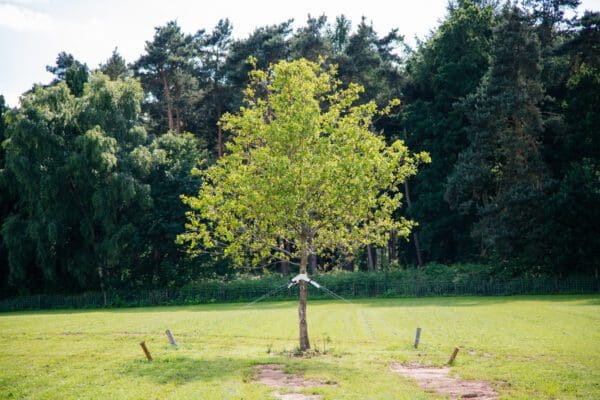 In June 2017, to mark the Trust's 20th anniversary, we opened and began planting Sarah's Wood. A small copse of oak trees in Nottingham Forest, created to commemorate our founder and to serve as a symbol of hope and growth to all those living with MSA and to remember those we have lost.
Hugh Matheson, Sarah Matheson's brother, wanted a way to symbolise the hope and support the MSA community can create for each other. To do this he has helped us create Sarah's Wood. The Wood is located in Thoresby Estate, Nottinghamshire, in the heart of Sherwood Forest and will become a lasting symbol of hope for all people affected by MSA. The opening of the wood reflected this hope.
Summer Social at Sarah's Wood:
On 21st July 2018, we held our first Summer Social at Thoresby Park, on the invitation of our Trustee, Hugh Matheson. At this event we unveiled our brand new sign, which would hopefully help people find Sarah's Wood and learn more about MSA. It was an afternoon of Tea and cake at Hugh Matheson's residence and the future of the Wood was also discussed.
Our annual Summer Social has become a time for our community to get together socially to support the Trust and meet others affected by MSA. It is also an opportunity to see the newly engraved bricks at our Path to a Cure.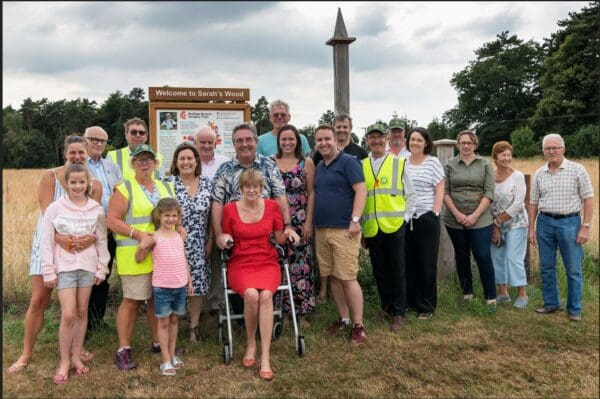 The Path to a Cure:
In 2019 we decided to begin a project that reflects everyone who is on the path of battling MSA. As such, we will be building a path that leads directly to Sarah's tree, this path will be built of engraved bricks carrying names of members of our MSA community. We hope the Path symbolises that we are all in it together, researching a cause and ultimately a cure for this devastating disease. As more and more join the cause: the longer, the more diverse and the more far reaching our path will become.
Tree Planting:
We ask everyone in the community to join us in growing this symbol for years to come and to plant a tree as a symbol of hope and growth for the MSA community…
Add your brick on the Path to a Cure