The Information Standard is a certification scheme supported by NHS England that helps people to choose reliable health and social care information. After undergoing a rigorous certification process, we have been awarded the Information Standard for our factsheets and information resources.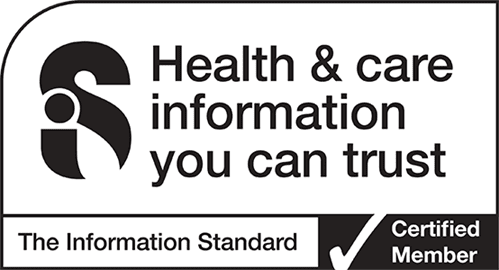 This means that as a certified member of The Information Standard we have demonstrated that we have the necessary methods and systems to ensure that the information we produce is accessible, accurate, appropriately researched, authoritative, clear, complete, readable, relevant, secure, up-to-date and well-designed.
The MSA Trust is a reliable and trustworthy source of health and/or social care information. You can download our information sheets here.
Disclaimer
Any user-generated information presented on this website  is excluded from the scope of certification, this includes: blogs, forums and personal experience pages – except where personal experience pages have been produced through a systematic process of validation, at which point it will be indicated so.
The Multiple System Atrophy Trust shall hold responsibility for the accuracy of the information they publish; and neither the scheme operator nor the scheme owner shall have any responsibility whatsoever for costs, losses, direct or indirect damages or costs arising from inaccuracy of information or omissions in information published on the website on behalf of the MSA Trust.