Shopping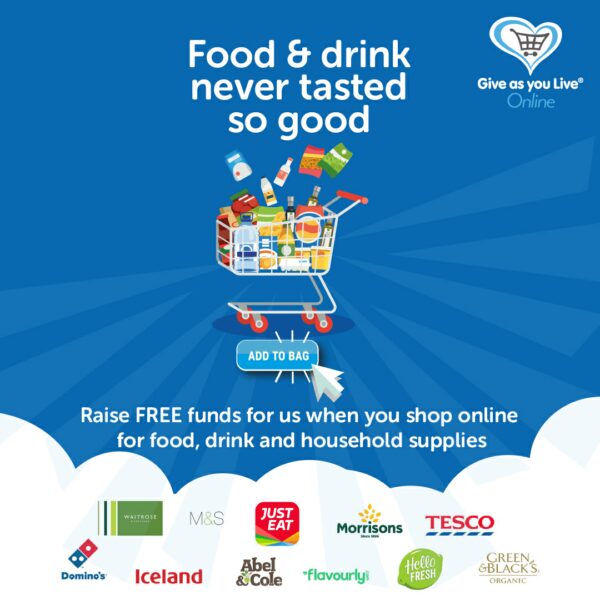 Get more from your online shopping….
With the boom in online shopping, you could raise much needed funds for the Trust every time you shop! Every site you shop using the Give as you Live portal, they will donate a percentage of your purchase to the Trust at no extra cost to you. The store donates the money, not the shopper.
So the next time you go online to shop, do so via Give as you Live
---
Get more from your Amazon order!
When you shop through Amazon Smile, Amazon donates a percentage of the proceeds to MSA Trust, with no extra cost to you. All you need to do is visit Amazon Smile, log into your account and select the 'change your charity' button in the 'Shopping Programmes' section. You can then select us as your chosen charity and start shopping!
Get more out of your order with Amazon by supporting MSA Trust and visit Amazon Smile today!
---
Help the Trust while you shop for groceries.
The next time you are at your local Waitrose you can fill out a form to nominate the MSA Trust as one of the local good causes to support. Shoppers receive Green tokens after every shop, which they can use to pop into MSAT's pot, and we get one step closer to getting up to £300.
Spread the word so that family and friends can do the same. The more tokens we receive the bigger the donation! It's as easy as that! So wait no longer, show that the Community Matters! If you need help with the nomination form please email us.