Interested in fundraising? Fundraising at school is a fun and exciting way to join the fight against MSA.
There are loads of ways you can get involved and we will support your school throughout your fundraising adventure!
Find a guide to getting started below, and an A-Z of event ideas to download!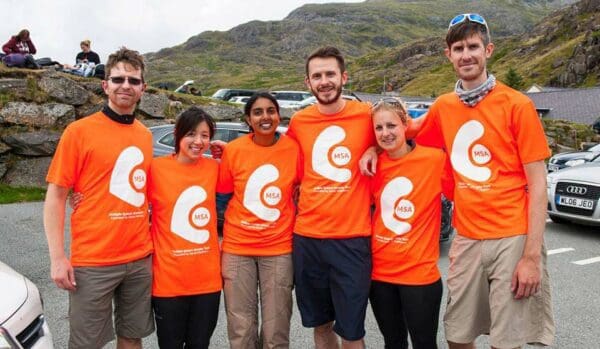 Guide to fundraising in school:
Step 1: Get the backing of senior staff
Arrange a meeting with your head teacher or deputy head to explain the condition and your connection to it.
Step 2: Do your research
Come to your meeting with ideas of what the school could do to raise money. There is the tried and true method of holding a non-uniform day, but there is a list to download at the bottom of this page with dozens of other ideas
Step 3: Brand the fundraising
Make sure your classmates and teachers know what they are fundraising for. Arrange an assembly or some time during classes for you or one of your teachers to tell the rest of the students about the condition, and why it is so important to fundraise and support those living with MSA. If you have a connection to the cause you are willing to share with them, please do. Nothing will inspire people to work hard and support a cause than a direct link to someone they know
Step 4: Send the fundraising in
Collect the money and send it to us here at MSA Trust, we will then get an acnowledgement letter out to you and to your school to thank you for all your fantastic work!
Please download our A-Z of School Fundraising below!