Miles for MSAT
Welcome to Miles for Multiple System Atrophy Trust (MSAT), a fun and inclusive fundraising challenge…

Miles for MSAT is a month long challenge where you set out to complete 26.2 miles over your chosen month, while raising money for the Trust. Your 26.2 miles can be completed anyway and anywhere. You can chose to complete your miles in your wheelchair or you can cycle run or walk. Whether you complete your miles walking around your home, in your garden or out in nature it all counts towards your goal.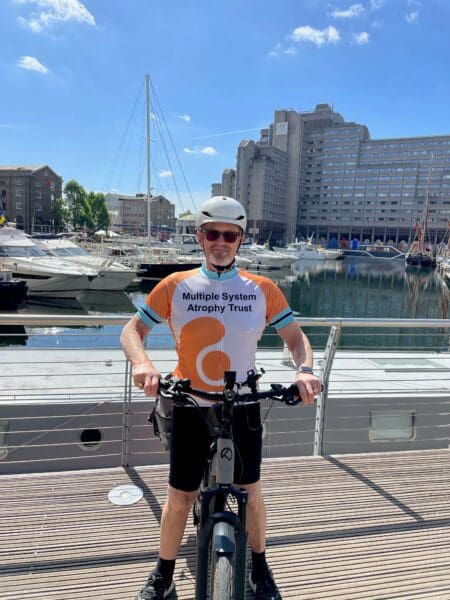 By connecting your fitness app to your GivePenny fundraising page your progress and position on the leader board will be automatically updated for all your family and friends to see.
Sign up today to be apart of Miles for MSAT to receive your welcome pack and FREE t-shirt.