2.6 Challenge for MSAT
The 2020 London Marathon is postponed, and sadly like many other organisations, , MSA Trust will lose out on vital income. You can save the day by helping MSA Trust on 26th April – become a Home Hero! Take part in the 2.6 Challenge and raise vital funds for those most in need in the MSA community.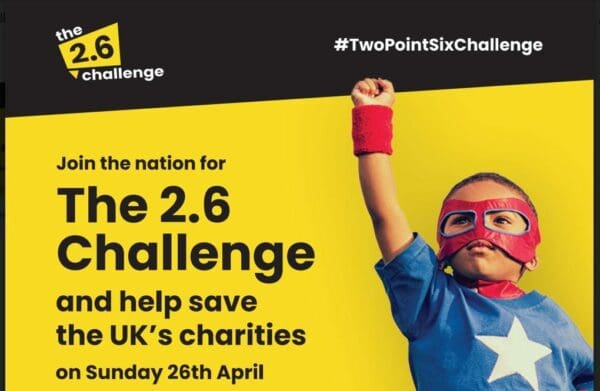 No need to be a marathon runner to take part – this is a challenge for all ages and abilities. How can you turn your activity into the 2.6 Challenge?
Think of an activity for 26th April based around the numbers
26 or 2.6.
Set a target that's nice and easy – perhaps
£26

to be on theme?
Open a fundraising page so that family and friends can sponsor your virtual challenge or simply make a donation once you are done.
Ensure you get all your fundraising done using the button below. This will count towards a fundraising pot for MSA Trust that will get matched by another organisation. Your fundraising goes even further!

Don't be shy to be creative about your virtual challenge. Try doing 26 squats while balancing a ball on a spoon, or perhaps a sponsored silence for 2.6 minutes! See Challenge ideas in the next few tabs for more inspiration. Don't forget to share your story using #twopointsixchallenge
Your fundraising at this time means so much to us – it will help us continue essential services in the face of a global pandemic. Let's ensure the Trust remains a beacon of support and hope for the MSA community in years to come.